Introducing QR
Codes + Web
App Features
Introducing QR
Codes + Web
App Features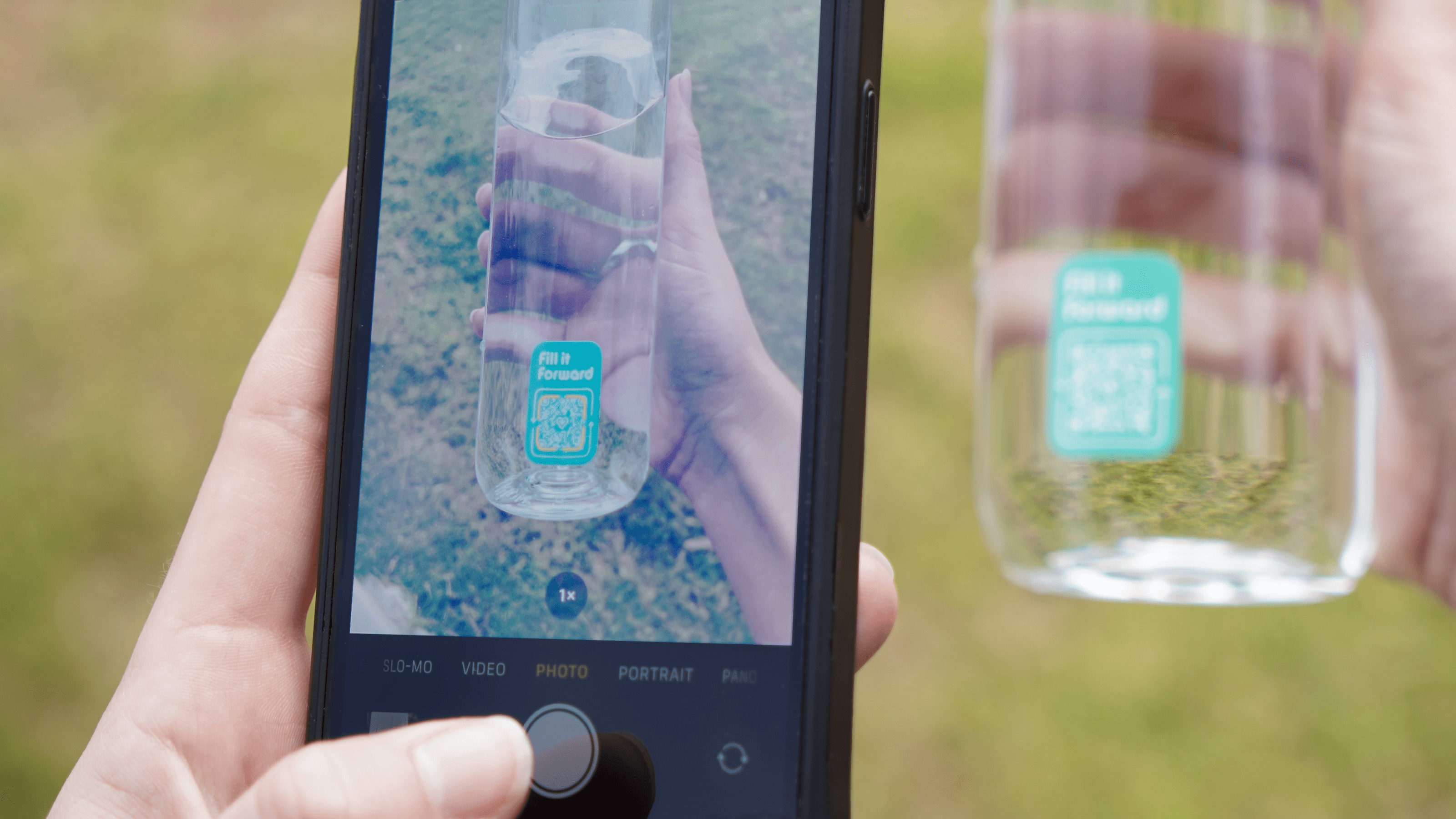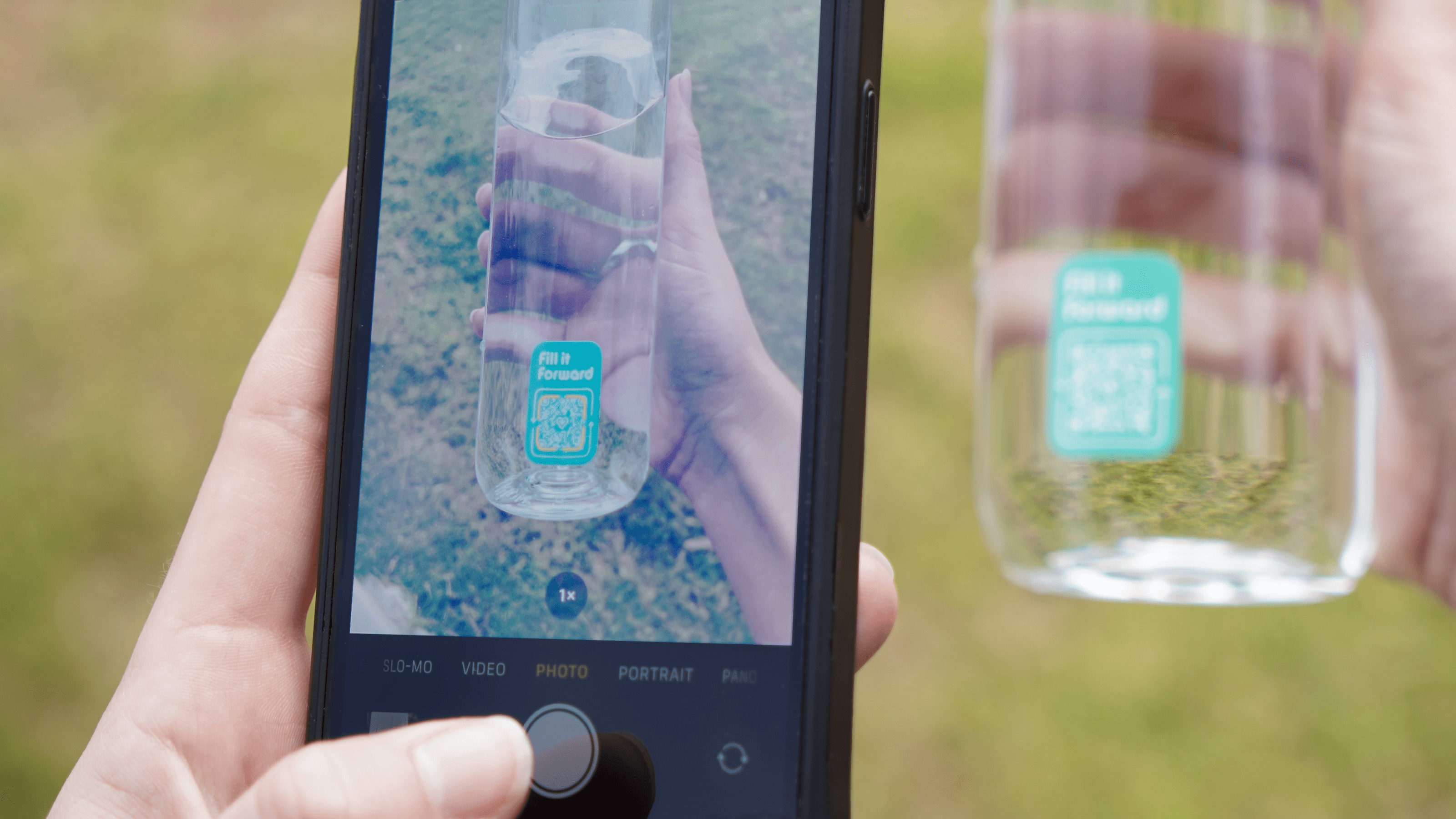 The QR code is having a resurgence — first invented in 1994, this scannable technology has evolved over the last few years and is seen popping up throughout our community, from eco-friendly and hands-free menus, to the now familiar vaccine verification systems.
Kicking off 2022 we're making the shift to bring QR codes into our family of products by integrating the technology into Fill it Forward Tags, which can be found on all our reusable bottles, cups, and bags.
So how do QR codes add to the Fill it Forward experience?
The shift to QR code makes tracking your impact more effective and accessible. Now you can scan a Fill it Forward Tag directly from your phone's camera to register a reuse — it's that simple!
When you scan using the phone camera, you will be directed to a new web-based app experience to see the Environmental Footprint of diverting a single-use item, while also supporting a Giving Project. This is perfect for one-time events as there is no download required.
Interested in unlocking all six core app features? Download the free mobile app, which offers a more robust user experience including personalized Environmental Tracking, Giving Projects, Hydration Tracking, Badges, Rewards, and Community Groups.
Fill it Forward Mobile App Features:
Environmental Tracking – Every time you reuse, you are making a positive impact on the environment. Easily track five metrics including waste diverted, emissions saved, and ocean pollution prevented. 
Giving Projects – Contribute to charitable projects around the world. Each scan unlocks a donation and tracks the progress of the projects that help bring clean water, nutrition, and reforestation to communities in need.
Hydration Tracking – Monitor your beverage consumption throughout the day. It's easy to set goals and reminders so you always meet your hydration goals.
Badges – Earn badges and become a reuse rockstar! Unlock a variety of badges like NYC State of Mind when you hit new milestones.
Rewards – Access point-based rewards and draws to win prizes at your organization.
Community Groups – Connect members of our community by joining a Group connected to your location or organization. Check out your collective impact and Top (Re)users on the leaderboard. It could be you!
For our existing app users and clients, please note there will be no change to your existing Fill it Forward Tags (using barcodes) and the app experience will continue to function smoothly.
Interested in learning more? Please watch our How It Works video and review our Help Center, which contains some of the most commonly asked questions and app troubleshooting information.