Godlan is Filling it Forward
Client Success Story: Godlan
Godlan employees get behind water projects for exercise, hydration challenges
Godlan, a leading professional manufacturing services company, has been implementing integrated technology solutions since 1984. Godlan's Manufacturing ERP software implementations serve hundreds of customers across the United States, making lives better one person at a time.
In early 2021, company president Ed Lanko knew they could be doing more to change lives — and director of Godlan's Beyond the Norm program, Stephanne Marsh, knew clean water was the answer.
Enter Fill it Forward.
As a remote-first workplace, employee engagement was crucial to the Godlan team. Pairing an exercise challenge with a water refill challenge only seemed natural.
"I wanted a way for us to engage and get healthier, as a team," said Marsh. Conveniently, Marsh's daughter had recently come home from a college that handed Fill it Forward water bottles to all first-year students. For Marsh, it was an eye-opener to the Fill it Forward possibilities.
"We wanted to unite people in a purpose," said Marsh. "Water is one thing that everybody can get behind."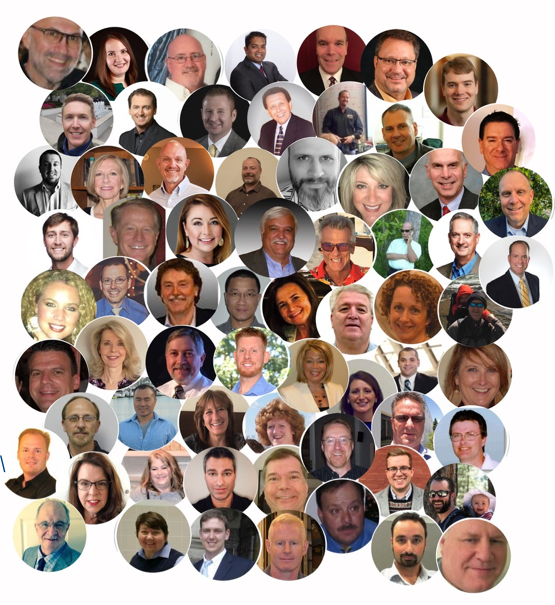 Since becoming a Fill it Forward partner, Godlan has funded three projects: a clean water well and hand pump in Ethiopia through charity:water; and two projects for increased safe water supply in India through WaterAid.
"Our partnership with Fill it Forward allows us to be a blessing to our own team members while providing hope and help to others around the world. We are grateful that Fill it Forward has made it easy for us to make a difference. It is meaningful to all of us at Godlan knowing that we are helping transform lives and communities through these fresh water programs."
— Ed Lanko, Godlan President
With almost 10,000 scans from the Godlan team, they've donated a total of $1,500 to our charity partners — but they didn't stop there. Looping in their exercise challenge, Godlan adds another 15 cents per scan and funds other projects of their own design — like mattresses for an orphanage, and reconstruction of a community building in India.
Tying it all together, Godlan's virtual exercise challenges land employees in cities close to their water project location and they walk toward the destination, tallying more than 6,000 miles across the team for one recent project.
Every two months, Marsh prepares a presentation showcasing their reuses and diverted waste numbers — plus the whole team is more hydrated and more active. Talk about a well-rounded way to engage a team of almost 100 employees spread out across the country!
Interested in partnering with Fill it Forward?
Interested in partnering with Fill it Forward?